Scorpion XC Mid Hard - 140/80R18 70M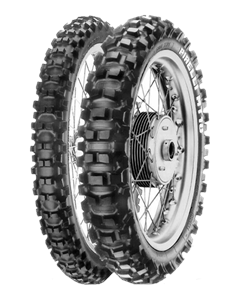 140/80-18 PIR SCXC MIDHARD 70M(R)
Cross Country: Maximum performance on surfaces from intermediate to hard such as stones or rock and for desert racing.
Specifically for use on Enduro motorcycles in professional cross-country configurations.
Excellent for routes with jumps, in the mud, through vegetation or at least on usually inaccessible routes.
Specific off road compound to ensure constant cross-country performance.
Carcass and pattern evolved from motocross experience made available to cross country adventure riding.
A Heavy Duty street legal product.
Front tyres
There are no front sizes available for this tyre.
Rear tyres
There are no rear sizes available for this tyre.